Natural gas generators are widely used as clean energy generators in oil and gas fields, factories, hospitals and commercial buildings.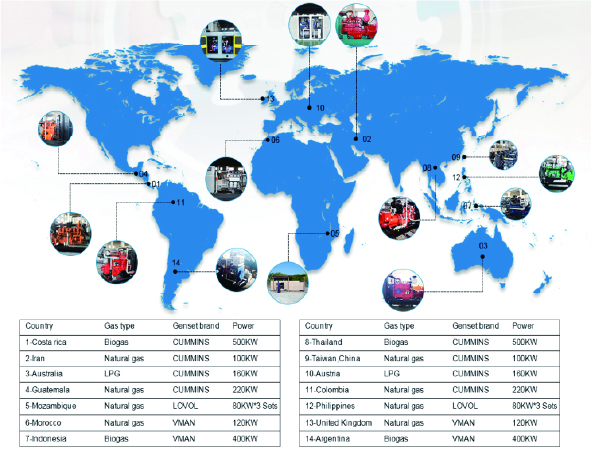 Gas Generator in China
At present, biogas generators are converted using a diesel engine in China.
However, in the internal combustion of an engine, the heat load of diesel is lower than that of biogas, which means that the diesel engine is not suitable for long-time combustion of biogas.
Therefore, as a professional gas solution provider, it is our responsibility to support every customers get what they need.
The power range of our gas generator is 10-4000KW/unit. meantime, we are professional at the power station solution,
up to 10MW.
Natural gas CHP is an upgraded version of natural gas generator, it can not only produce electricity but also produce hot water and steam.Natural gas CHP is an important part of distributed energy.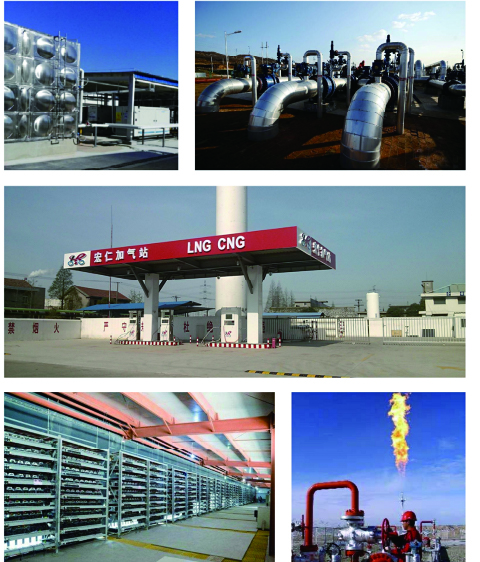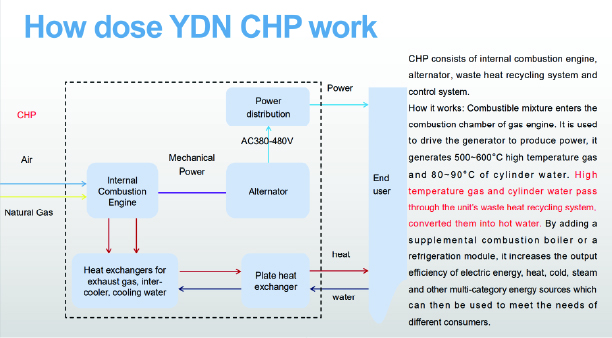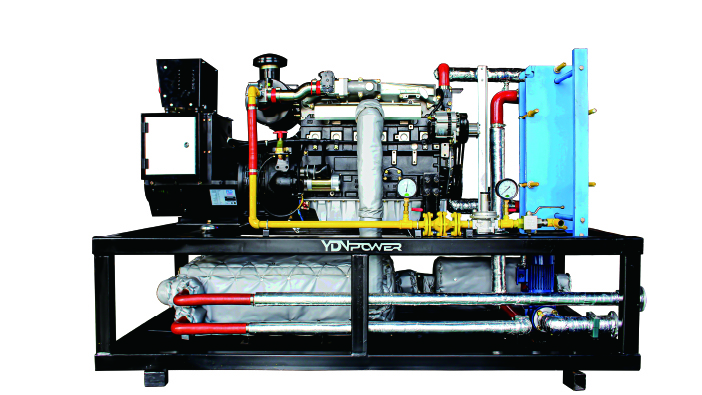 CHP can comprehensively utilize the waste heat of the engine (exhaust gas waste heat and cylinder liner water waste heat) to turn cold water into hot water to improve the overall efficiency of the generator.
CHP Application Fields
China is a country with relevant low electricity price. We use China as a example in order to show a relevant low investment payback rate. The government have subsidy strategy in some countries, such as European area, MiddleEast, Canada, etc.
We are looking forward to your inquiry about Return cycle of Investment.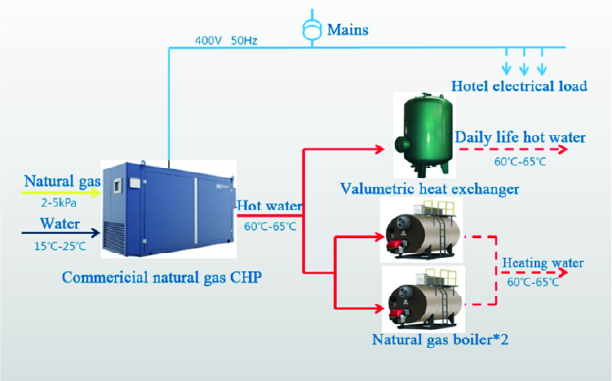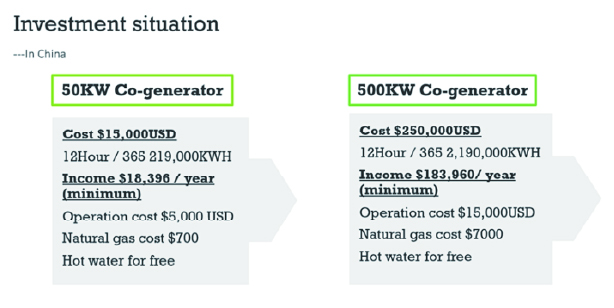 200kW CUMMINS NATURAL GAS GENERATOR TECHNICAL PARAMETERS